COLUMBIA MONTRAIL
A WHOLE NEW TRAIL
RUNNING EXPERIENCE.
HIGH PERFORMANCE
TRAIL RUNNING GEAR
Discover our brand new collection of premium
trail running shoes and apparel. As the original
trail running brand, Montrail has been making
award-winning footwear since 1982, and
partnering with Columbia since 2006.

Now Columbia's relentless pioneering spirit
merges with Montrail's iconic fit, constructio
and technologies, ushering in a new era of
world class trail running gear.
A FULL RANGE
OF TRAIL RUNNING SHOES
Whether you're headed for an extreme trail or a smoother run in the forest,
the Columbia Montrail collection has a shoe for every need.


FLUIDFOAM™ TECHNOLOGY IS
AS SIMPLE AS IT GETS.
• Pure responsive foam from heel to toe
• Enhanced impact absorption and cushioning durability
• Improved energy return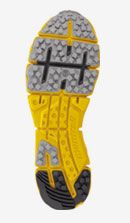 YOUR FOOT IS UNIQUE, AND SO
ARE THE SURFACES YOU RUN ON.
• Optimal foot guidance
• Multidirectional foot stability
• On-demand support for a natural and balanced stride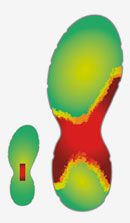 A LIGHTWEIGHT, FLEXIBLE MATERIAL
CO-MOLDED BETWEEN OUTSOLE AND
MIDSOLE FOR UNDERFOOT PROTECTION.
• No use of adhesives for maximum protection
• No plastics for a more natural flexion
• No added weight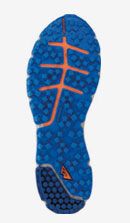 YOUR FOOT'S NOT GOING ANYWHERE
YOU DON'T WANT IT TO GO.

COLUMBIA SPORTSWEAR IS A PARTNER OF INDUSTRY-LEADER VIBRAM.
OFFERING HYPER-FUNCTIONAL RUBBER COMPOUND OUTSOLES.
• Aggressive traction across a variety of surface conditions
• Traction and durability on wet and dry surfaces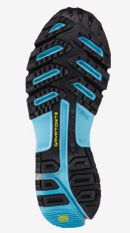 VIBRAM® MEGAGRIP
Unparalleled grip on wet and dry surfaces
• Superior grip with rugged longevity
• Optimal balance of stability and flexibility for ground adaptation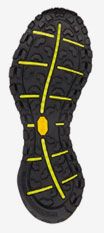 VIBRAM® MONT
Tested on the world's highest peaks
• Maintains performance at extremely low temperatures
• Firmer compound for maximum support and durability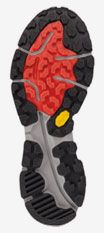 WATER-RESISTANCE & BREATHABILITY


SAY GOODBYE TO WET AND SOGGY.
• Waterproof-breathable
• Seamless, flexible and light
• No additional weight in wet conditions
TRADITIONAL BOOTIE CONSTRUCTION
• Traps water and debris
• Decreased breathability
• Increased weight from water and sweat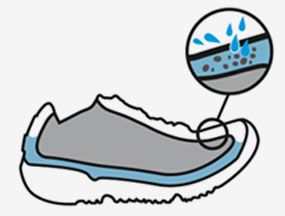 • Absolutely Waterproof
• Highly Breathable
• Superior Fit and Flexibility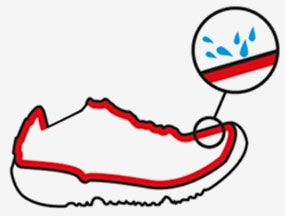 MEMBRANE OUTSIDE.
DRY INSIDE.
OUTDRY EXTREME CONSTRUCTION
• External membrane means no wet out
• Visible, durable waterproof construction
• Ultra breathable for maximum comfort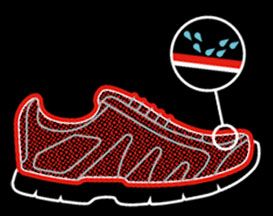 COLUMBIA MONTRAIL
Offers a wide range of high performance jackets,
tee-shirts and shorts to keep you perfectly
comfortable so you can stay focused on your run.
FIND YOUR PERFECT TRAIL RUNNING SHOE
OUR EASY SHOE FINDER WILL HELP YOU FIND THE RIGHT SHOE IN JUST A FEW CLICKS.
We proudly partner with UTMB®, among other
sporting events, and athletes who perfectly
represent the values of the brand, never afraid
of being tested tough and forever pushing their
limits further.